In honor of celebrating Father´s Day soon, Chelle is releasing this fantastic fishing kit, with awesome elements and papers, including beautiful felties, an alpha in two colors, and there is available a coordinating pack of WA and tags.
And if you are looking for something to add to your CU stash, these strings are perfect for you!
We don't do fishing here, but I always have my Disney friends who love to fish LOL!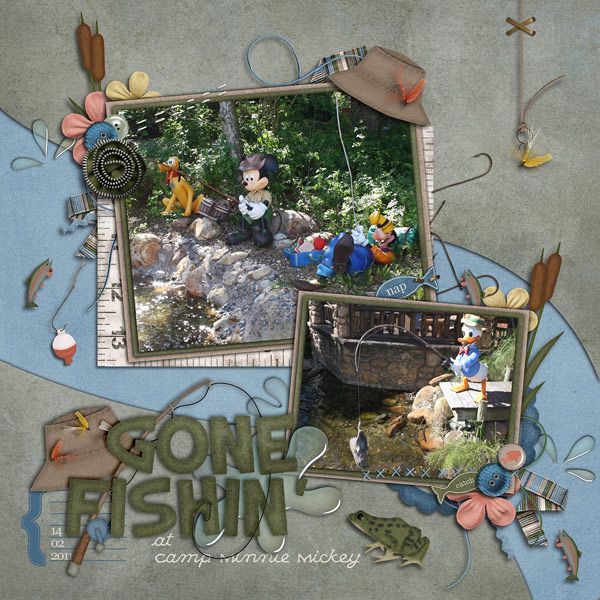 Don't forget to check out
Chelle´s blog
, she has a freebie there for you!