We are in the countdown to December 31st to discover which is Kelly's favorite kit. Today we have her 8th favorite kit and one of my faves too: Wonderland.
And here's my freebie for you, a paper stack made with papers and elements from this wonderful kit!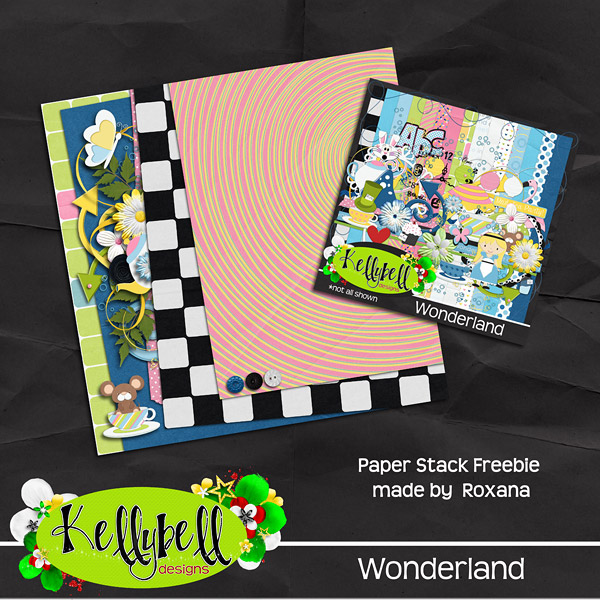 (click on preview to download from 4shared)
Enjoy it, and my best wishes to you all hoping your Christmas day is filled with love and joy!
Merry Christmas!!!