Hello everyone, hope this week started really good for all of you. This time with a layout about the beauty box I got this month from my subscription to Deluxe, it was awesome! I knew this month was coming the anniversary box so it was definitely going to be special and I was right, it didn't disappoint me at all, among its many pretties there was a super fabulous hair cream (I already tried it), a body lotion, a mascara, an eyeliner, more hair products, a cute ring and a yummy chocolate, I just have to say it totally made my day!!!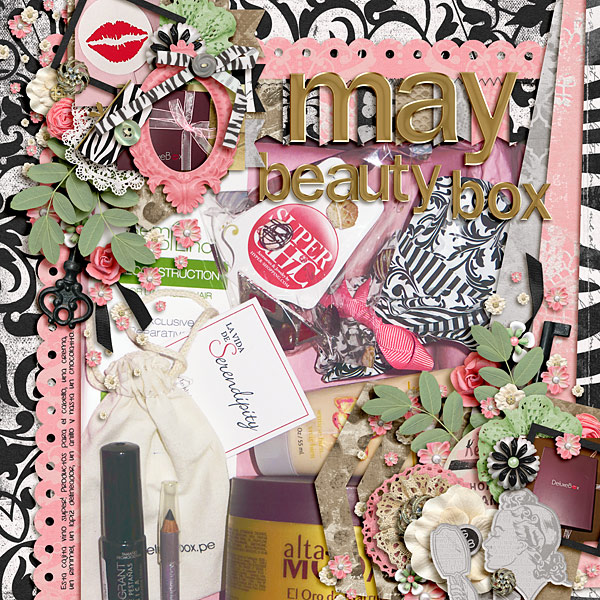 You're gonna be able to read the full credits of my page this weekend when I post it all over digiland, so far it's a Sneak Peek of what is coming this 06/05 from Cluster Queen Creations at Scrap Orchard.
Have a great week!!!