Summer time is here! That means it's time for a vacation! Hope you've enjoyed some time off to relax, travel and have fun with your family. Kelly is having her annual summer sale and CT blog train. You know how much fun that is! And how absolutely spectacular the freebies are! Starting on Friday August 21st, you can purchase anything in Kelly's store for 50% off. That's a great deal. Take some time to browse through all the kits, pre-made page starters and paper stacks, templates, word art, journal cards, date stamps, pocket packs and all kinds of other fun embellishments. The sale runs all week so you've got plenty of time to shop!


Kelly's Creative Team is hosting a blog train this weekend with the theme of Pooh & Friends journal cards. Each gal has 2 journal cards. Collect them this weekend only. After Monday, the download links will be taken down. The journal cards will then be available inside Kelly's store.

Here is your blog train path:


Have fun shopping through Kelly's Store. There are so many wonderful kits to choose from. Enjoy the blog train! Have a great week!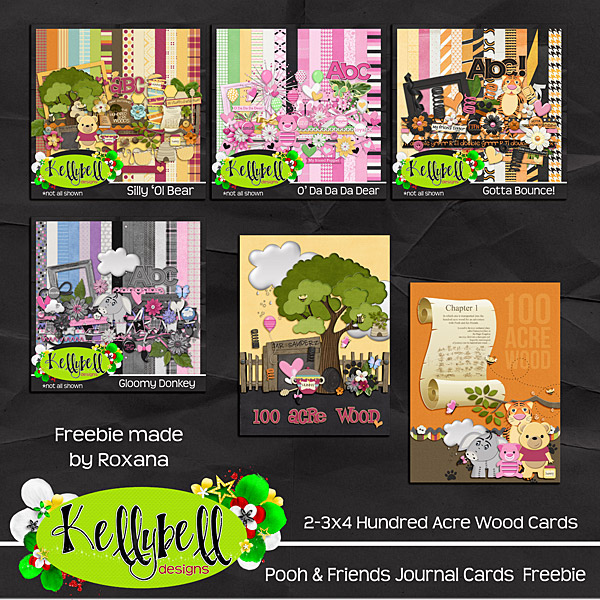 (linked expired)