Who is your favorite princess under the sea? Ariel of course! This week Kelly brings you Enchantment Under the Sea. This versatile kit will be used over and over again for Little Mermaid meets, rides, and really any fun you have near the water! This colorful kit is complimented by gorgeous page starters, journal cards and word art. It is a must have for your summer stash!
This kit includes beautiful papers in sea greens and blues with pops of complimentary colors. A sparkly green alpha is included along with unique elements like sea plants, shells, fish, starfish, jellyfish, a castle, pearls, two beautiful dolls, a fork to comb your hair and much more!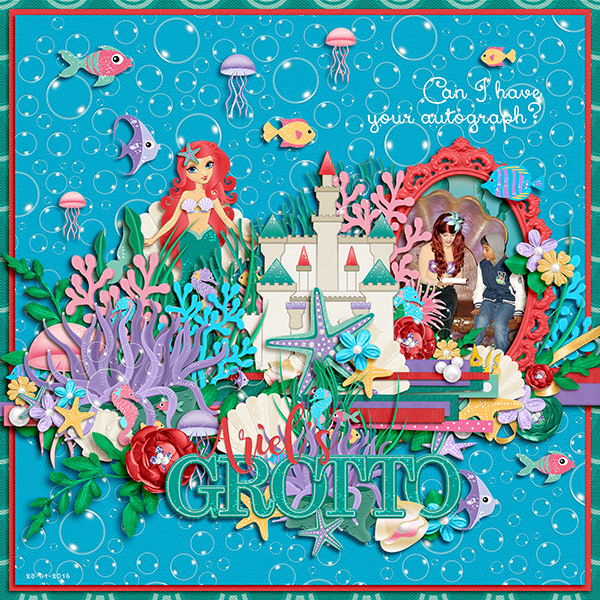 Now how about some cute freebies to coordinate with Beautiful Bayou? You can find them at
Charlene's blog
,
Linda P.'s blog
, and
Jessica's blog
. Have a great weekend and happy scrapping!